About Kirsty
I am a WBFF PRO, Certified Personal Trainer/Fitness Instructor/Gym Instructor/General Weight-loss Instructor, Dance Teacher, Online Body Transformation Coach and 2 time Oxygen Magazine Cover Girl (2015 and 2016).
I have always been active. I started dancing at age 5 and went on to do it professionally as well as teach and choreograph performances. As a child and through my teens I competed at state level in athletics (sprinting and discus were my events) and karate.
When I turned 16, my Mum took me to join the local gym, because I wanted muscles and a fit body like the female wrestlers I admired and the women of Oxygen Magazine.
In my late teens I began Professional Wrestling. I started taking my weight training more seriously to keep my body solid and strong for when versing my opponents, so it would be safe and protected when wrestling live up and down the coast of Australia for 7 years and on Pay TV each week as "Angeleeka".
I started my first business at the age of 18 when I became the director and owner of my dance school Kirstar Dance & Talent Factory. Even with earning a living, I had to be physically active because I enjoy it so much. I am also a freelance dance instructor at ED5 International.
After an indulgent trip through Europe, I arrived home in a pretty poor state of fitness and aesthetics. I had wanted to compete in body building shows for years, so decided to choose a comp to work for, not only to accomplish a goal, but to give myself a date to work towards in order to get my physique back in shape, instead of perhaps never getting it to where I desired for it to be, and, taking longer than I needed to in getting my health and fitness back. Once I chose the date to compete, I got myself a coach and never looked back, I've been competing ever since!
After falling in love with the journey of transforming my body and all things health/fitness/weight training/competition related, I naturally went on to obtain my qualifications (Cert III & IV) in Health and Fitness and studied healthy eating and nutrition to enjoy a career as a Personal Trainer and Online Body Transformation Coach.
Living on a plant based diet for 7 years has benefitted me in very many ways and has give me an appreciation and understanding for all diets and lifestyle choices. I look forward to sharing with you the benefits of fuelling your body with plant-based nutrition and training and how it has positively improved my life.
Health, Strength, Fitness, Movement, Compassion, Positivity and Happiness is what my life is all about, and I am fortunate enough to live it each day through training, sports modelling, dance, competing with WBFF, a plant-based diet, Personal Training and Coaching, and I would love to help others experience such joys of life through this website and my other forms of social media.
Career results and Achievements
Oxygen Magazine Cover Girl - Feb 2016

Oxygen Magazine Cover Girl – June 2015

Top 10 finalist and RUNNER UP for the APS Oxygen Cover Girl Competition 2013

Coco-Cola TVC "Muscle Mermaid" 2014-2015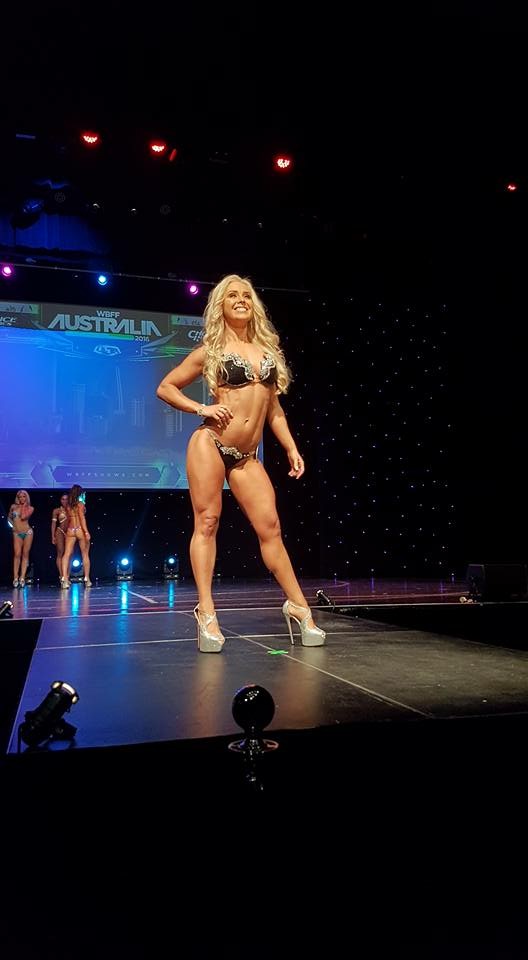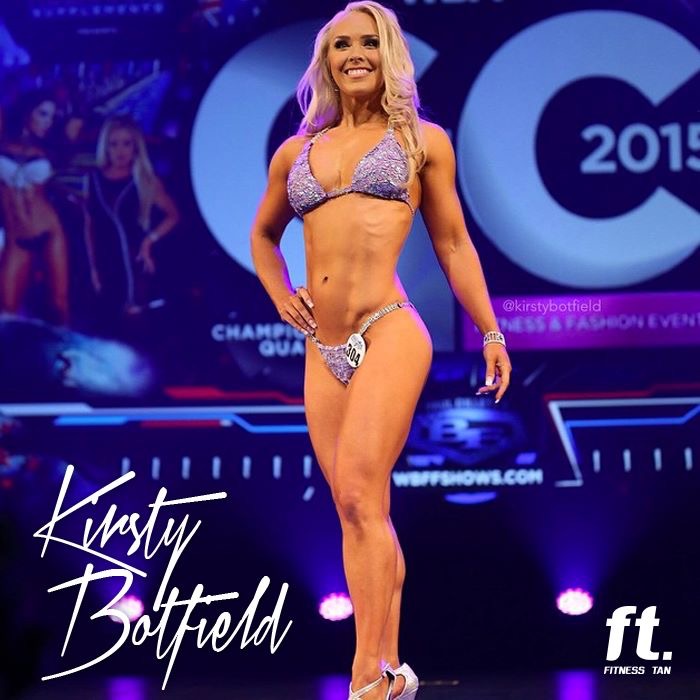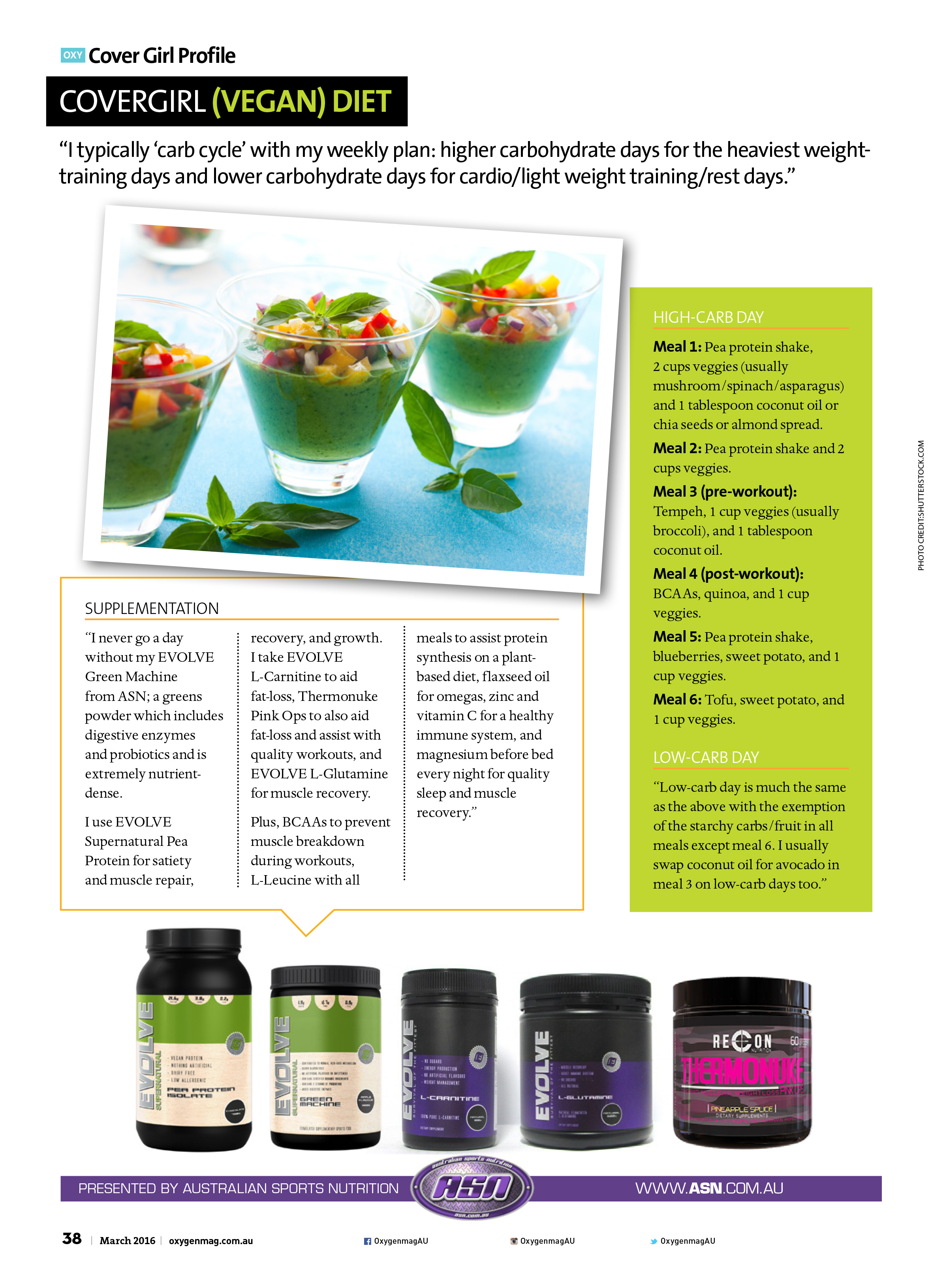 1st Place WBFF Australia Diva Bikini Model, Gold Coast May 2016 - Awarded WBFF PRO Status

2nd Place WBFF Australia Diva Bikini Model, Gold Coast May 2015

WBFF Australia Top 5 Diva Fitness Model, Gold Coast May 2015

Top 5 WBFF Australia Bikini Diva 2014

3rd Place Bikini Novice INBA NSW titles 2013 - (first time competing)

Qualifier for INBA National Championships

6th Place Bikini Novice INBA National Championships 2013

6th Place Bikini Open INBA National Championships 2013

6th Place Bikini Novice IFBB NSW Championships 2013
Sponsorships
ASN Castle Hill Sponsored Athlete, ASN Ambassador – Supplements and Health Products